Assistant Director of Religious Education
For More Information
(860) 646-0564      
Adult Faith Formation 2017-2018
Bible Study Group
Fr. Leon will lead us by teaching us tools that will help improve our understanding of Sacred Scripture, including a comparative review of the Gospels.  Sessions will be held alternate Wednesday evenings, starting June 7th at 7:00 pm at the Parish Center.  If you do not have a Bible, one will be provided for you.  Bring a friend!
Priest, Prophet, King
<![if !vml]>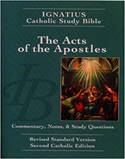 <![endif]>
Select the image for a link to the study program.
5th Annual St. Maurice Pilgrimage - Shrine of Our Lady of Fatima
<![if !vml]>
<![endif]>SUNDAY, AUGUST 13TH, leave church parking lot at 11:30 a.m.  Parishioners and their guests are invited on a spiritual journey to the
SHRINE OF OUR LADY OF FATIMA, located on 23 acres in Holliston MA.  Sites include: Way of the Cross; Fatima and Calvary Hill; and a 950 foot Rosary made of granite beads.  3:00 pm Mission Rosary and Benediction.  Gift shop is open until 6:00 p.m.  Transportation will be determined by the number of registrants.  Sign-up sheets located on both back tables of the church.  For more information please contact Fr. Leon, Rich Carpenter or Patti Cinea.